The golf outing has long been the go to event for groups of all kinds wanting to gather together for fun and good cause. If you've been handed the assignment of planning an event for your organization, you will want to understand some of the advantages of a golf outing. Here (with a nod to David Letterman) are the top 10 reasons why you should host your next event at a Northern NJ golf course.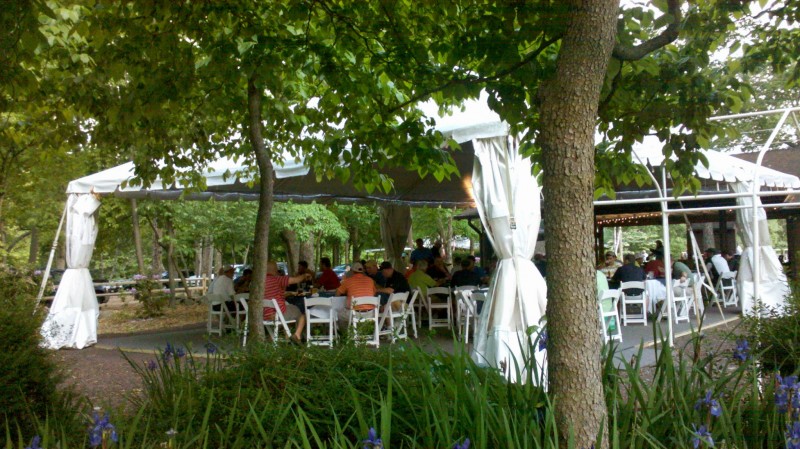 10. Non golfers can be included.
9. Your organization is only limited by imagination when deciding what additional activities to offer for the day.
8. Golf events are traditionally the accepted excuse to leave work for the day.
7. Golf outings in NJ carry universal appeal: the once or twice a year golfer is as happy to play (make that chop) as is the weekly player, in support of a good cause.
6. The camaraderie, exercise, outdoors, food and drink go hand in hand: always a winning combination.
5. The game format can be all about playing together as a team.
4. The golf staff handles all the details of the event so that your organization's lead planner doesn't have to be a golfer.
3. Private country clubs as well as public courses are seeking business and are set up to handle groups – large or small.
2. Casual and seasoned golfers can both have fun.
1. You can enjoy the great outdoors.
If you're looking for a prime event venue to host your next charity fundraiser, business golf or family gathering, check out a golf club in northern NJ near you. There are options which fit all budgets and golf staffs waiting to make the day a success. Best of all, you'll get all the credit.

Find the details and fine print for these tips here.