Few things can disrupt an otherwise pleasant day of northern NJ golf like a round that meanders past five hours. After all, the option to spend an entire day on the course is a luxury for most of us! Fortunately, golfers have a number of tools and options to take control of their round and play 18 in close to four hours.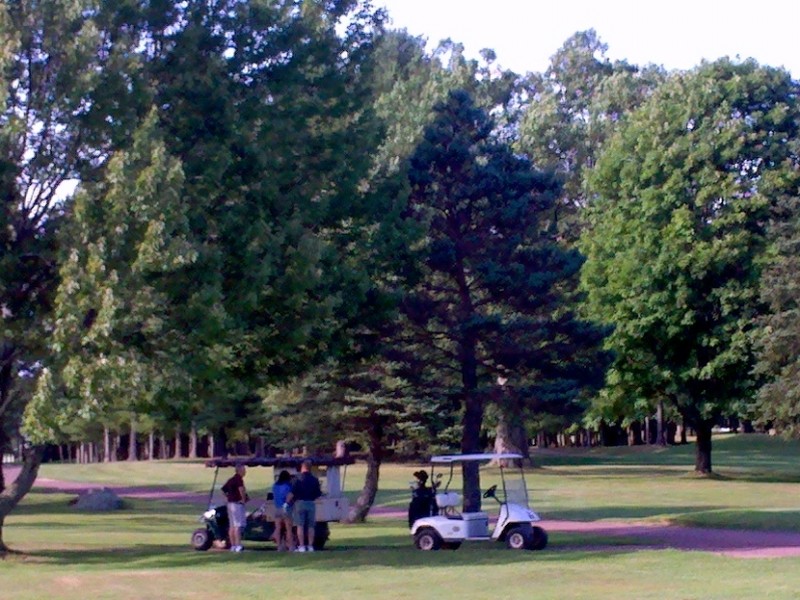 Arrive early to northern NJ golf courses
Sure, it's common sense, but arriving early doesn't just help ensure you're punctual for your tee time: It gives you time to stretch, clean your clubs, and get your balls and tees ready rather than doing so in the tee box and slowing down the action. Sometimes, if you arrive early enough, you may even be fortunate enough that the starter will let you play earlier.
Practice "˜ready golf' and fast play tips
When the fairways are packed fairly tightly and you're waiting for the foursome in front of you to finish up on the green before you strike your approach shot, do everything you can except for hitting the ball. That's "ready golf." Select your club, get in your warm-up practice swings, and hit your shot as soon as the coast is clear. And when the links are a little less crowded, the USGA states that you should be able to handle club selection and shot routine in 20 seconds or less.
Try nine holes
When the weather is perfect, the course is full and you have a small window of time to sneak in a round, why not enjoy nine holes of golf without worrying about whether you'll get in the entire round? In the summer the 5 pm green fee rate is typically the lowest available and you'll have no problem getting in almost 18 holes with the longest daylight of the year. There are new suggestions by some in the golf industry that golfers consider playing shorter parts of the course – anything from 6 holes to 9 holes to 12 holes to 15 holes. Is this the future of the game in our starved for time world?
Try an off-peak start time
Compromising on your desired tee time by just a little bit here or there could possibly save a little money or provide access to a course that might be very crowded at other times.
Northern NJ golf courses are known for being overcrowded during peak tee times. And while you can't control the crowds, you can ensure that a speedy pace of play can be part of a great day at the links if you avoid golf courses which do not promote pace of play management on the course (often a municipal course), have overly difficult layouts or a design which doesn't allow you to drive the golf cart to your ball (often a resort course built in the last 20 years).