At Bowling Green, We Make Outings and Tournaments as Easy and Enjoyable as a Tap-In Birdie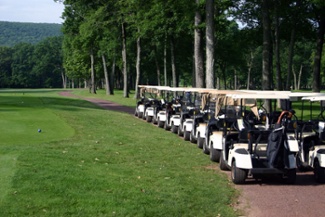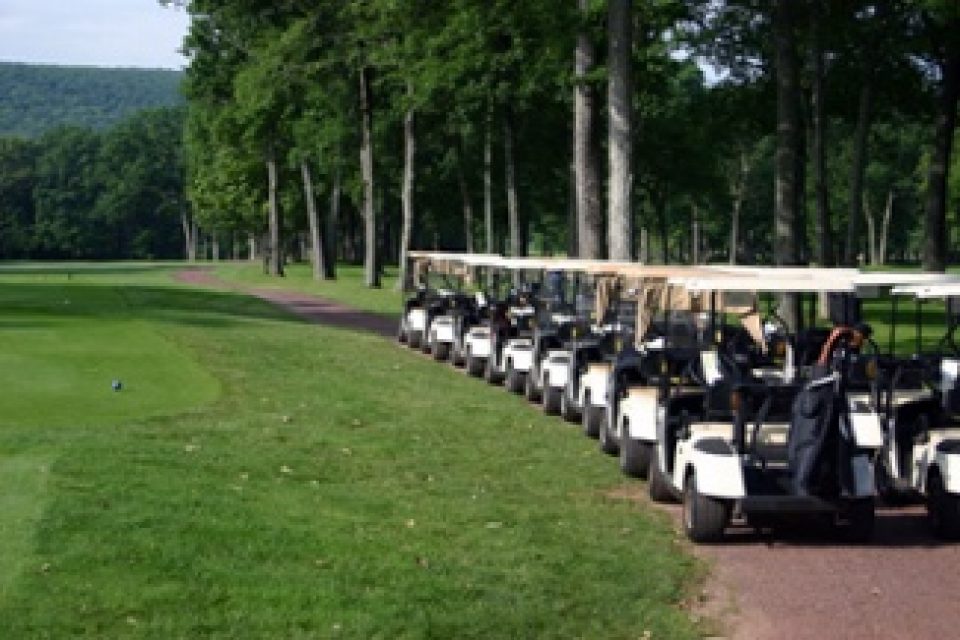 Whether you're raising money for a charity or saying thank-you to valued clients or simply going out for some fun with friends, Bowling Green is the perfect spot for the easy and enjoyable outing.
Bowling Green specializes in outings, but more specifically specializes in making sure that the group or company that trusts Bowling Green with their outing enjoys the finest possible service and organization—all with the benefit of one of the top golf courses in northern New Jersey.
Your guests will love playing our traditional course, designed by renowned architect Geoffrey Cornish. This is a scenic spot lined with stands of oak and pine, far from traffic and the hassles of urban life. You're going to feel as if you're playing your 18 in a forest.
And remember this is an ideal and easy-to-reach location for players coming from New York, Pennsylvania and anywhere in northern or central New Jersey. To request outing information contact Jeni Bishop.
Golf that can be enjoyed by everyone in attendance.
We have five sets of tee boxes here so that players of all skill levels can enjoy themselves. There aren't a lot of forced carries, water hazards or moguls. But there are lots of opportunities to hit your driver off the tee. It's also possible to roll up your ball to some greens. Yet low handicappers in your group will find plenty of challenges on this 6,900-yard layout. In general, your group will be able to play through our course fairly quickly.
Live Scoring & Leader-board is available on our Mobile App.
Our new mobile app has loads of features that your players will enjoy, GPS, Hole Flyovers & Local Knowledge, Electronic Scoring, Live Leader-boards and more. We'll send you the links that you can forward to your players prior to your event and provide assistance the day of event. Click here for more information about our Mobile App.
We'll handle the details – you just need to arrive ready to golf!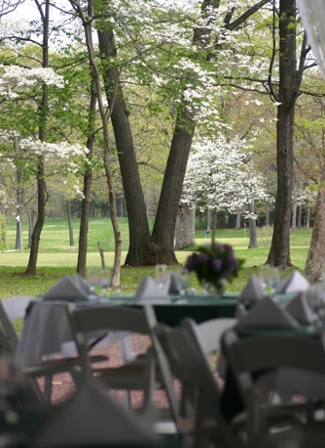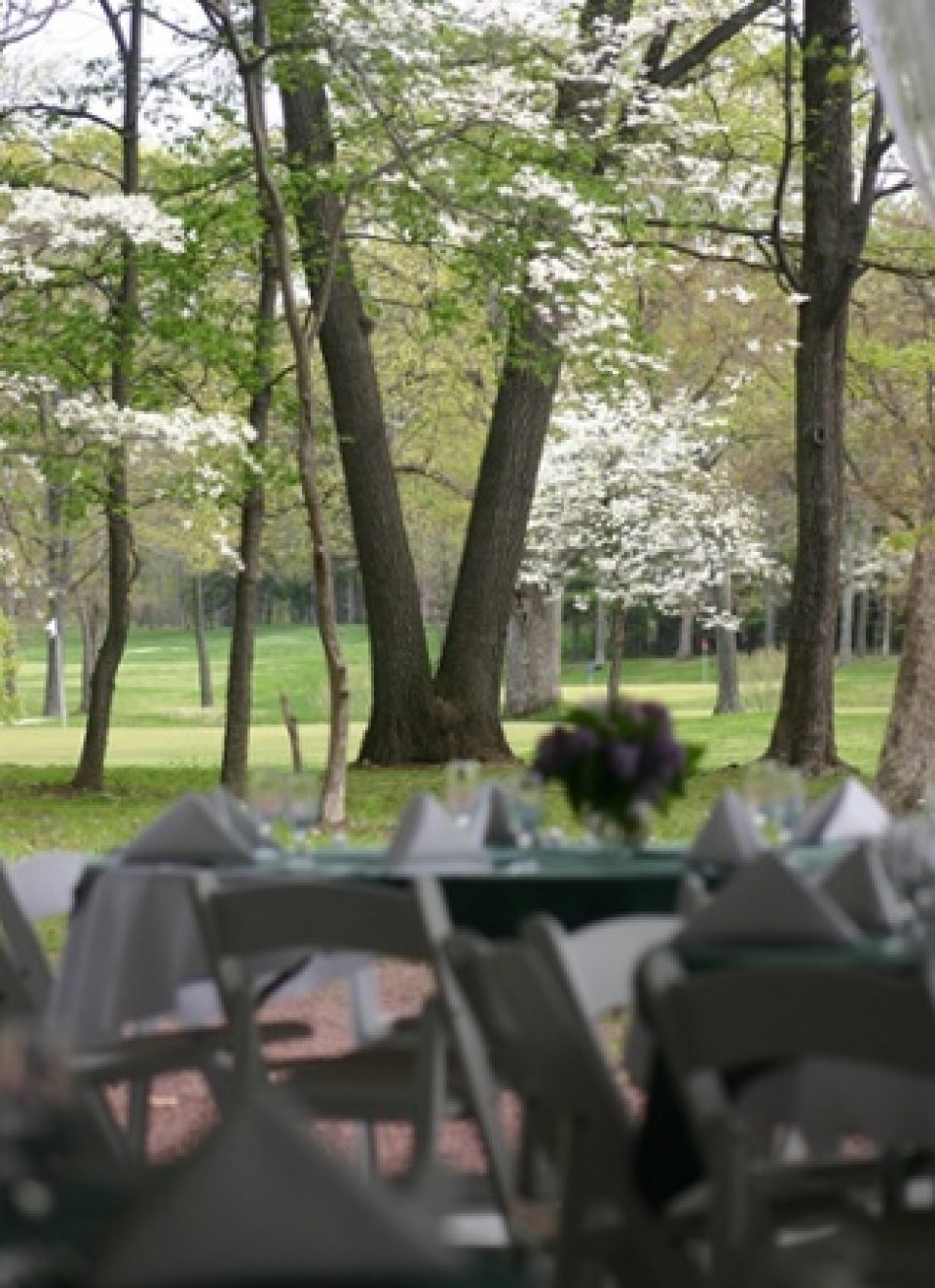 Before your event, a full-time events coordinator sits down with you to ensure that the course and the staff exactly meet your needs, ensuring an outing that's easy and hassle-free. In most cases, all you have to do is arrive with your group and everything is organized—from range balls to box lunches to a post-outing banquet.
Hungry golfers need great food, and so we make sure that what you serve for your event is just as memorable as the golf course. Anything from barbecues to prime rib to filet is a possibility for your event. We can customize the menu to suit you and your budget.
Our outing cuisine is generally served for larger groups in our outdoor pavilion and adjoining tent.
We can plan outings for groups ranging from 16 to 136. We can organize morning events, afternoon events, all-day events, and just about everything in-between, and all at rates that are sensible and extremely competitive. We can help with your plans for prizes. We also take care of all the small but important details like signage, contests, registration and post-event scoring.
We can organize:
Charity fundraisers – We understand your needs and can tailor an event to fit your budget.
Corporate meetings/golf outings – Why not entertain your clients, customers and employees with a chance to play our outstanding traditional course?
Wedding outings – Make a fun golf outing part of your bachelor or bachelorette party or hold an outing with the entire wedding party and out-of-town guests.
Tournaments – We welcome groups planning competitions – schools, leagues, whatever.
Any event you can dream up!
The goal is simple—make sure that your event is well-organized, memorable, fun and as easy as possible for the tournament coordinator. For more outing information, contact Jeni Bishop by email or call 973-697-8688.