A word about the weather…
While our cancellation policy is 24 hours in advance, we do not hold players responsible for a reserved tee time in the case of inclement weather. In addition, we provide rain checks for the unused portion of your green fees in the event you can not finish due to the weather.
. . . anyway, how accurate are those 3, 5 & 10 day forecasts?
Present Course Conditions

Overall Conditions
Closed for Play
Opening Day Coming Soon!
Greens:
—
—
Fairways:
—
—
Tees:
—
—
Rough:
—
—
Evolution in progress . . .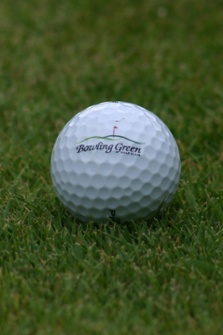 Open for play in 1967, Bowling Green, like any modern classic, has withstood the test of time while gracefully evolving with the game of golf.
The quality of the grass has matured over 45 years, thanks to our ever growing knowledge and implementation of modern turf maintenance standards.
Bowling Green has matured into an exceptional, playable, true test of golf.
So, what does this mean for you?
Your well struck tee shot fades around the dogleg and settles atop the lush fairway, avoiding the hampering rough, and providing several shot options to evaluate as you choose your club to attack the flagstick. Next, your crisply struck iron lands and bites on a smooth and true putting surface.
Bowling Green strives to provide superior playing conditions that are consistent throughout the season and from year to year.