Season Pass Holders call (973) 697.8688 ext 1. 
Public players click below to see available tee times.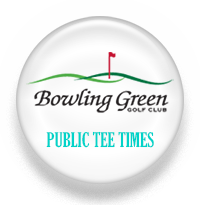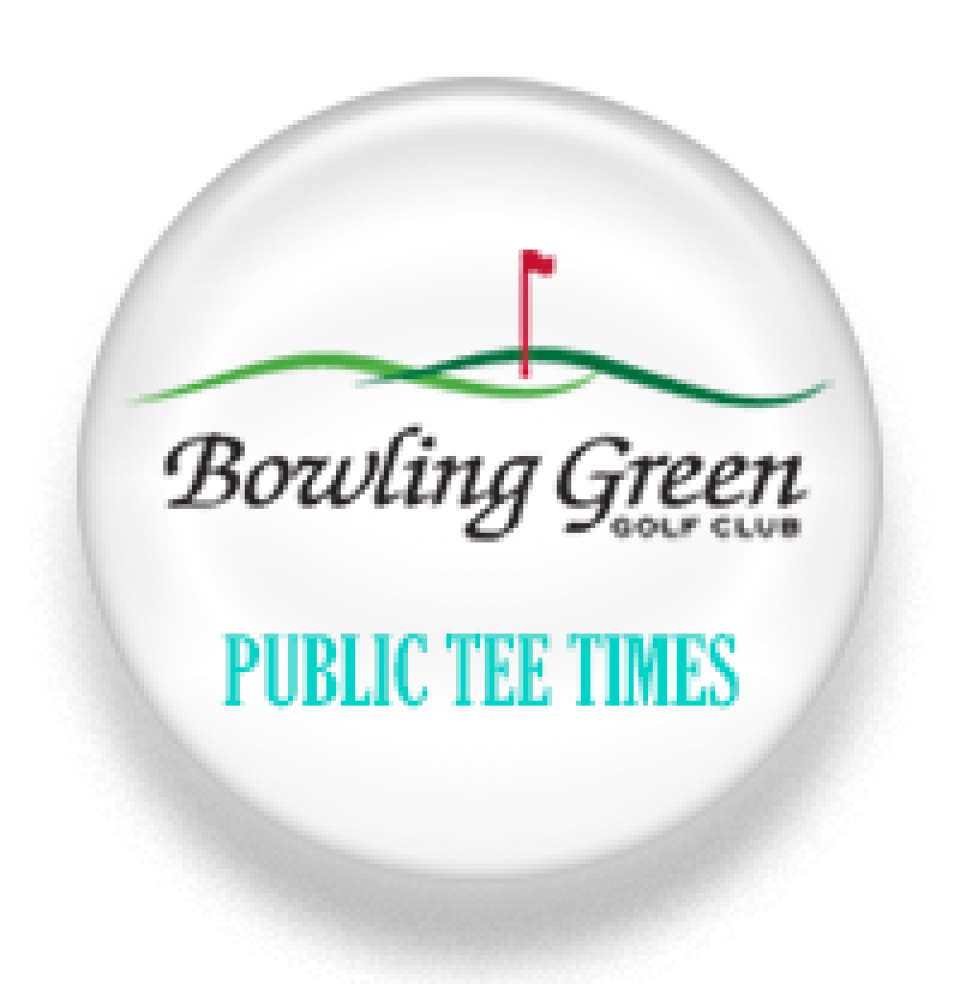 Bowling Green offers a variety of prices throughout the day, the week and season providing alternatives to the peak rates during prime time morning. See below for an explanation of our 'adaptive pricing' policy. If you wish to book a tee time for more than one foursome, or have any questions, please call the pro shop for assistance 973.697.8688. Please see below for reservation details, pricing information, cancellation and rain check policies.
The Tee Sheet is open for reservations up to 14 days in advance.
Riding carts are for 2 players. 

Reservation Information:
Bowling Green Golf Club has a 24-hour tee time cancellation policy. If you do not cancel 24 hours prior to your tee time, your credit card may be charged the full amount.
You are responsible for the number of players in the reservation unless modified 24 hours prior.
Bowling Green does not charge players for not playing in 'actual inclement weather' as determined by the club.
Dress & Music Policy:
Proper attire is required as determined by the club.
Soft spikes only please. (Does anyone actually have metal spikes?)
Personal playing devices/speakers may be used on the course as determined by the club.
Be comfortable, be respectful of others and have fun.
The Player's Club, our most popular program is back.
Ask the staff at check-in.
See below to take advantage of our other programs (48 hour advance booking): Seniors, Jefferson Resident, Morris County Resident, Active Military, Police & First Responders.
Programs are not combinable.
A word about Dynamic Pricing. . . We prefer 'Adaptive Pricing'
Adaptive Pricing considers a wide range of factors including demand, availability, the season, the 5-day forecast and more. If you've ever shopped for a plane ticket, a hotel room online, or an avocado in the grocery store you're probably familiar with these concepts.
At Bowling Green we have always had different rates for tee times on different days of the week, and multiple rate periods within the days based upon the demand for a given time period.
For example, it's typical that a Saturday morning in June will have a higher green fee vs. a Thursday afternoon in October. Same great course with outstanding conditions, different rates.
In addition, green fees will be adjusted, both higher and lower, in real-time, based on a unique combination of factors including: the number of players in your group, demand, availability, the season, the day of the week, the time of the day, course conditions, impactful course maintenance, NY Football Giants game time, and the expected weather (yes, even the 'weatherman' plays a role).
While the most desirable tee times may sometimes see a minimal increase, the vast majority will be available for less.
Need a last-minute tee time on Saturday morning? It may cost you a little more. But, if you are flexible with your timing or you and your buddies know you want to play the course a couple of weeks down the line, you'll have the chance to get better pricing along with that perfect tee time for your group.
With rates changing in real-time, Adaptive Pricing puts you in the driver's seat—giving you the chance to find the best rate and time that works for you and your group.
Bowling Green offers the best rates and current specials on our website. Click Here for up to minute rates and tee time availability. Holiday Rates Apply: Good Friday, Memorial Day, Juneteenth, July 4th, Labor Day
Find a Program the Fits and Save!
Player's Club 2023 –No cost to register on the Bowling Green –We are back to coasters so we don't have to touch your phone –Trade in five (5) coasters for a FREE GREEN FEE. –No blackout times.
The following programs are available to book tee times up to 2 days in advance. Tee times to be paid in advance to receive 'special rate'. Senior tee times available for purchase online.  Call the pro shop to book your  Jefferson Township, Morris County and Military, Police & First Responder tee time.   These special programs are not combinable with the Player's Club.  Proper ID required.
Senior Rate (60 yr)
     Monday-Thursday 11-4p $59 
     Friday:  11a-2p  $92, 2p-4p  $82
Jefferson Township Residents –Monday-Thursday 11-4p $59 
Morris County Mondays –Monday 11-4p $59
Military, Police & First Responders –Monday-Thursday 11-4p $59 
Jefferson Township Police & First Responders –Monday-Tuesday, before 8a: $10 w/cart
A word about the weather. . .
While our cancellation policy is 24 hours is advance, we do not hold players responsible for a reserved tee time in the case of inclement weather. In addition, we provide rain checks for the unused portion of your green fees in the event you can not finish due to the weather. . .anyway, how accurate are those 3, 5 and 10 day forecasts?
Rainchecks. . .
With all tee times booked thru us, rain checks are available if you cannot continue to play due to weather or if the course is closed. For example, if you paid $40 for 18 holes and played 9 holes, we would provide a $20 rain check that can be applied to a future round. Rainchecks expire at season's end.