Thank you for your interest in Bowling Green Golf Club, a family operated business for over 50 years. We are always looking for nice, energetic, engaged employees to join our team/extended family. We strive to provide an environment where you can make a difference every day. Most job opportunities are seasonal.
We are currently seeking Line Cooks for The Beer Garden . Please fill out an application below or call 973.697.8688 x3 to make an appointment.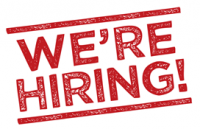 Kitchen/Beer Garden: Line Cook
Experienced line cook wanted for the Beer Garden.  Grilling & smoking experience a plus.
This position is open and available to motivated and talented line cooks looking for added responsibility and career development.
Candidate must have good communication and people skills as the position will require direct face to face time with our customers.
Candidates must be self-motivated, organized, and a team player. Candidates must be professional and have the ability to consistently produce a high quality product.
Some duties of the position include, but are not limited to:
Prep
Create and Follow recipe guidelines
Assist in inventory
Maintain sanitation standards
Candidate must be available for weekend and holiday shifts.
Compensation based on experience and ability. All staff has access to play golf.
If you are interested in becoming part of the Bowling Green family, pick up an application in the pro shop or download below. Drop off the application, resume and cover letter including the position you are applying. Applications remain active for 30 days.