Hole 1
Par 4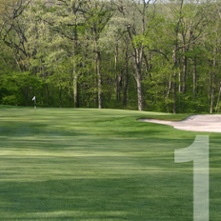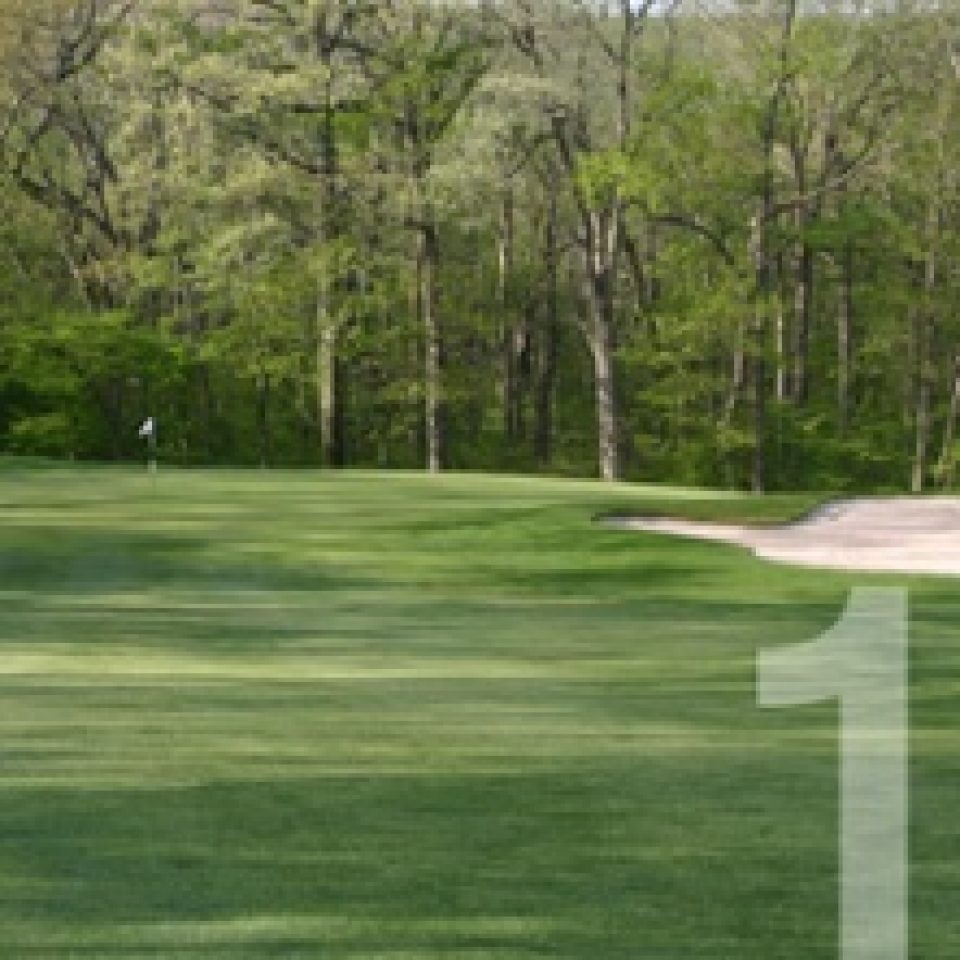 An elegant and inviting downhill opener with beautiful views of the surrounding hills.
Many will use a fairway wood or hybrid off the tee but the aggressive can go for the green and make the second shot a short pitch and follow it with a short putt.
Hole 1
Par
4
Hdcp(M)
17
Hdcp(W)
15
Black
359 yards
Blue
346 yards
White
334 yards
Yellow
300 yards
Red
298 yards
Hole 2
Par 4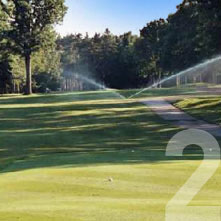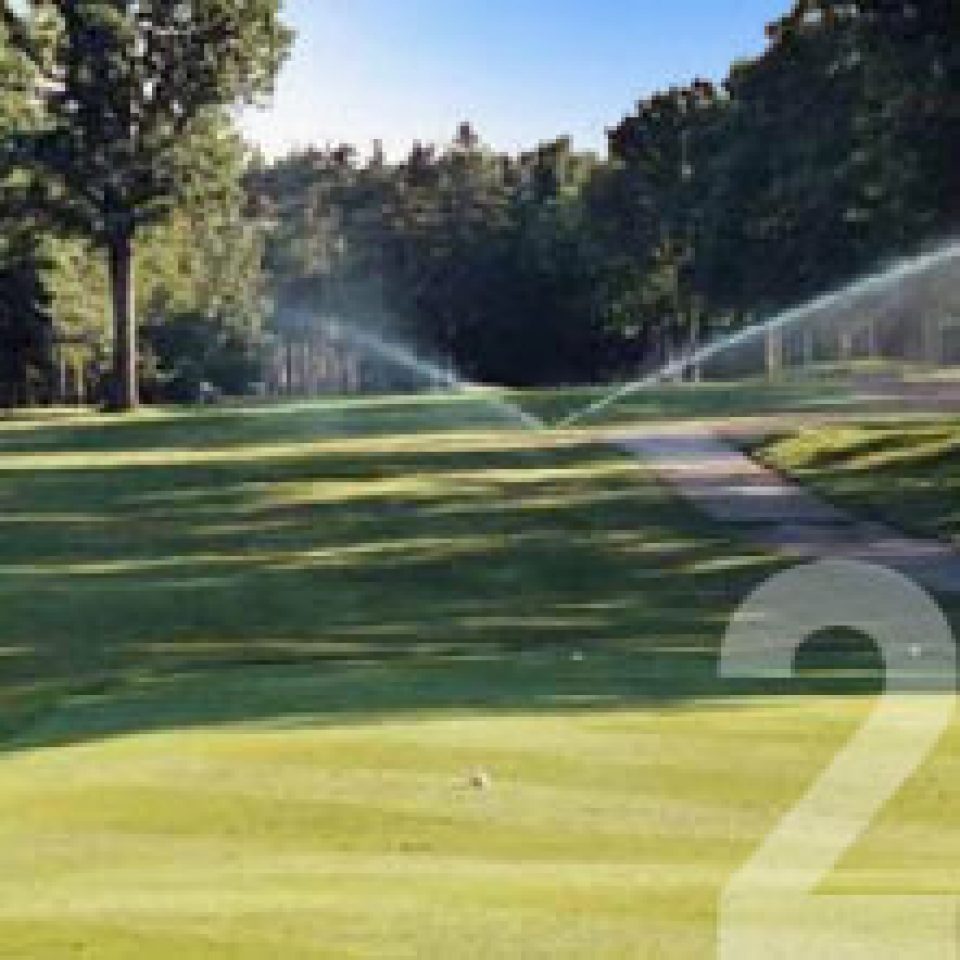 Slightly narrower and slightly longer than the first, the second requires a straighter drive.
It's particularly important to avoid a large tree on the left-hand side of the fairway. Accurate club selection is vital on the second shot as the green is one of the largest on the course.
Hole 2
Par
4
Hdcp(M)
13
Hdcp(W)
11
Black
379 yards
Blue
371 yards
White
355 yards
Yellow
339 yards
Red
290 yards
Hole 3
Par 3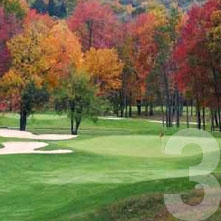 The first of four excellent par-3s, the beautiful third plays all downhill to a green with three large and ominous bunkers that protect.
During dry conditions, a run-up shot is possible; short and straight is a good miss. A back tier hole location makes the hole at least half a shot more difficult. Even though it's all downhill, play to the yardage.
Hole 3
Par
3
Hdcp(M)
9
Hdcp(W)
7
Black
227 yards
Blue
203 yards
White
196 yards
Yellow
178 yards
Red
178 yards
Hole 4
Par 5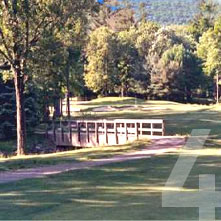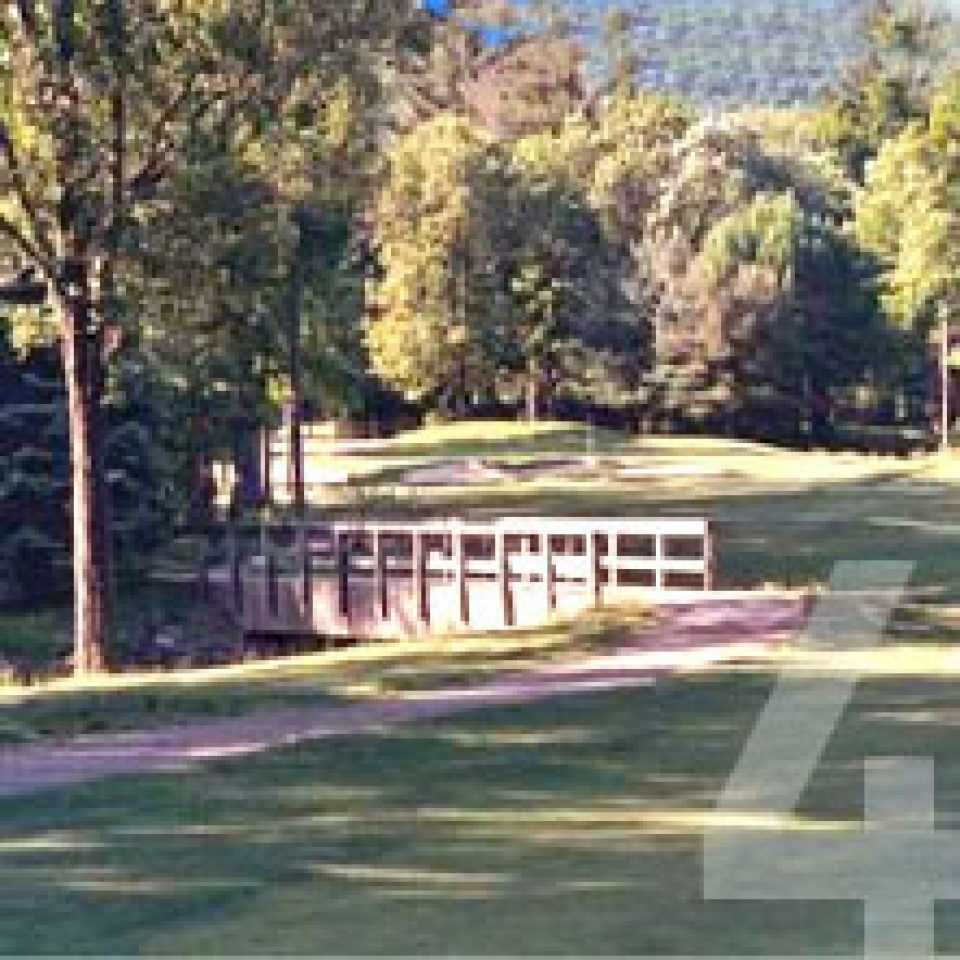 The yardage will make most think that the 4th is an easy birdie but it should be treated with respect.
The sharp dogleg left and the stream close to the optimum landing area for the approach conspire to generate any number of double bogeys—or worse. The better golfer will try to reach the green in two with two epic shots but a routine five is an excellent score.
Hole 4
Par
5
Hdcp(M)
5
Hdcp(W)
1
Black
491 yards
Blue
480 yards
White
456 yards
Yellow
432 yards
Red
420 yards
Hole 5
Par 4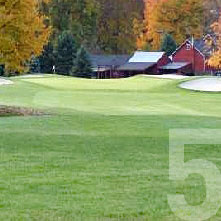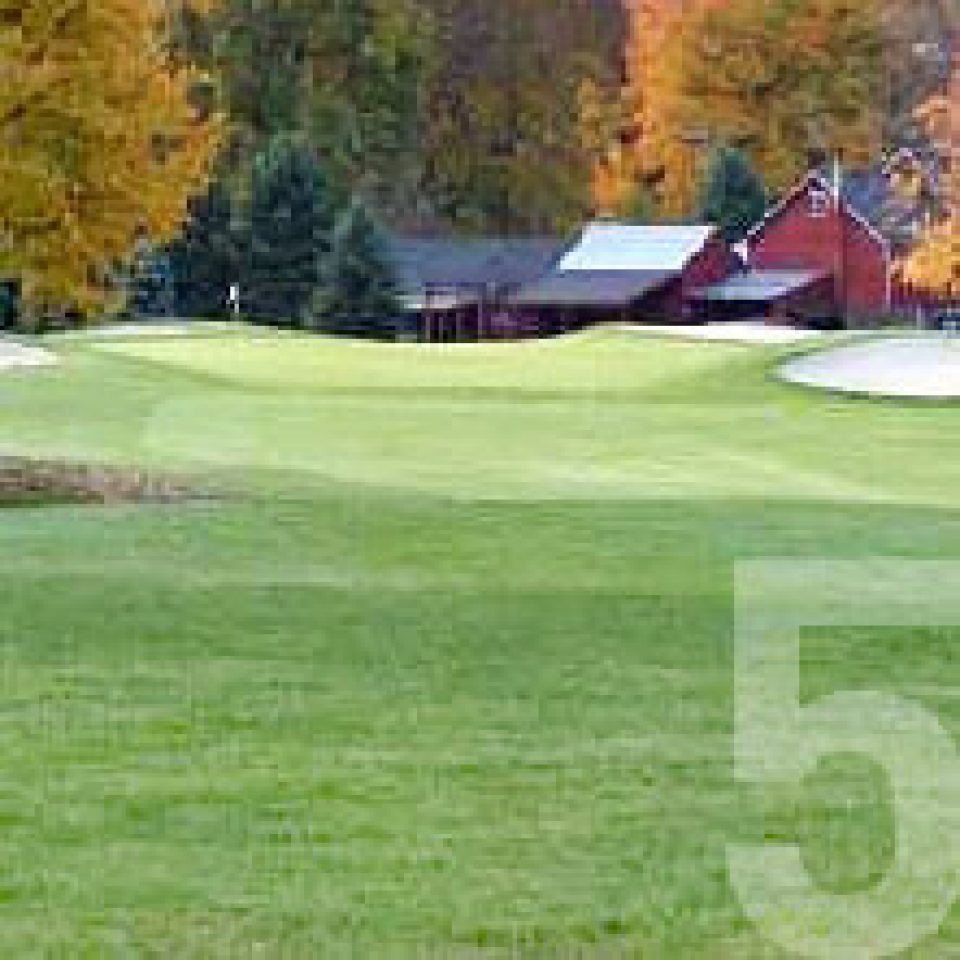 Although a shortish, slightly downhill par 4, the key to a possible birdie here is an approach shot to the correct side of the green.
A ridge splits the putting surface. A large, raised bunker front and right of the green gets some action and must be avoided.
Hole 5
Par
4
Hdcp(M)
15
Hdcp(W)
17
Black
357 yards
Blue
347 yards
White
330 yards
Yellow
321 yards
Red
271 yards
Hole 6
Par 4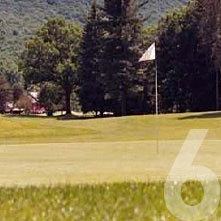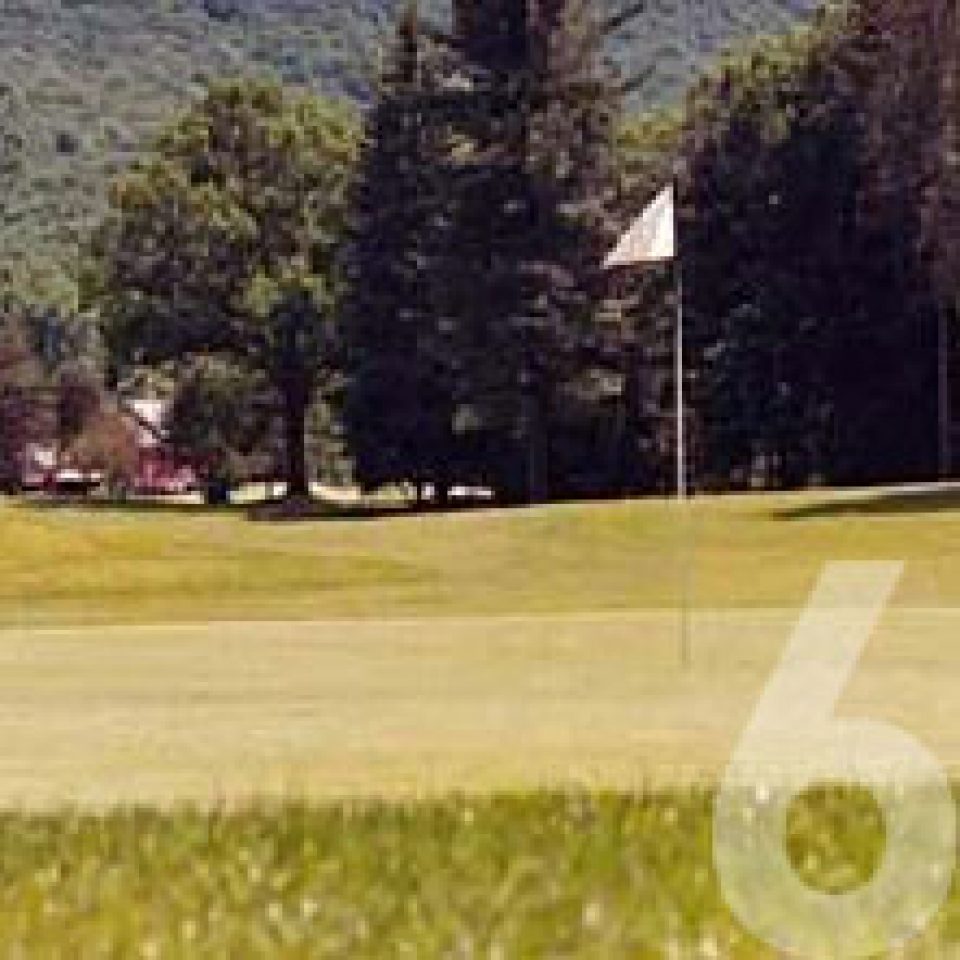 Longer than previous par 4s and mostly uphill, the 6th is a tough par.
The journey begins with a serious tee shot to a fairway that a bunker and large pine protect. Then it's a long approach to a small and subtly undulating green. Par is an excellent score.
Hole 6
Par
4
Hdcp(M)
3
Hdcp(W)
3
Black
428 yards
Blue
418 yards
White
396 yards
Yellow
372 yards
Red
301 yards
Hole 7
Par 4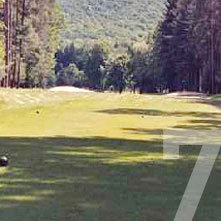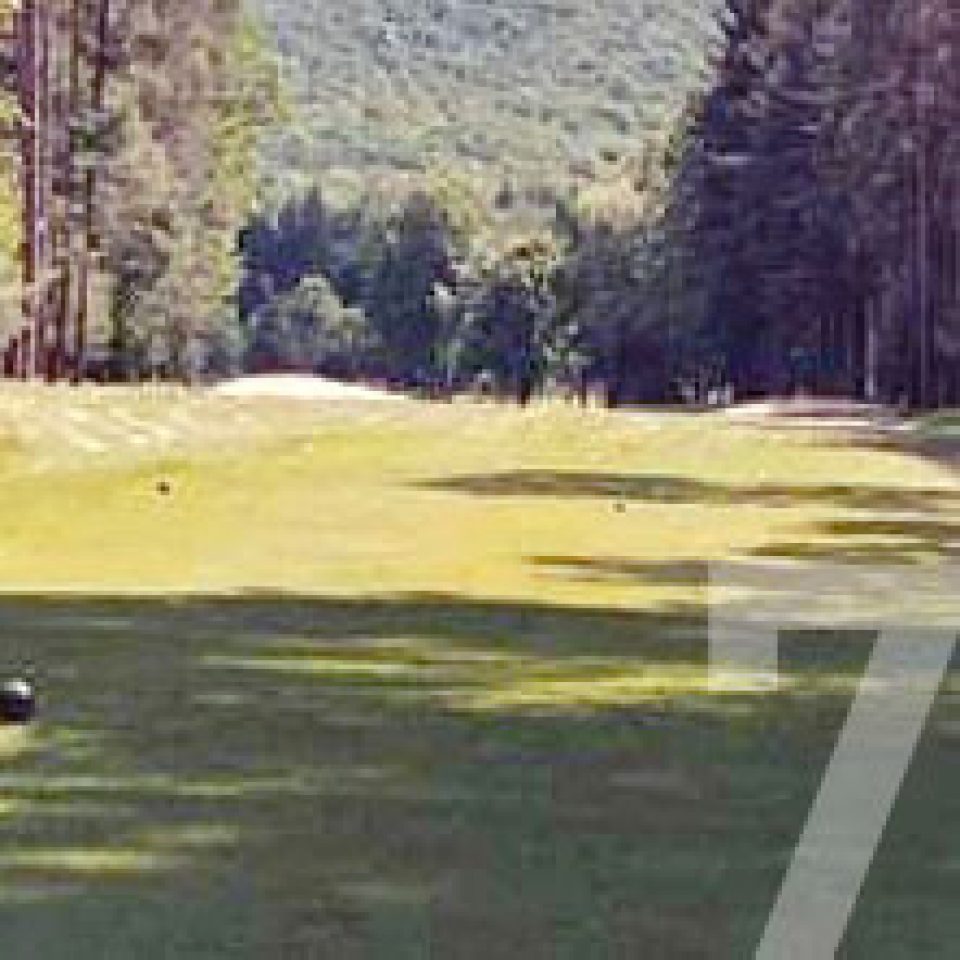 Another muscular par 4.
The tee shot is one of the most difficult on the course: it's slightly downhill, but the fairway is narrow and there are two horrific bunkers flanking each side. Even though it's a long hole for most, a fairway wood is a good play. The sloping green punishes the golfer who leaves a putt above the hole.
Hole 7
Par
4
Hdcp(M)
1
Hdcp(W)
5
Black
434 yards
Blue
423 yards
White
398 yards
Yellow
378 yards
Red
295 yards
Hole 8
Par 3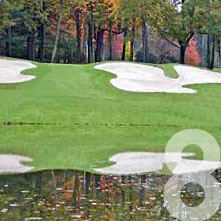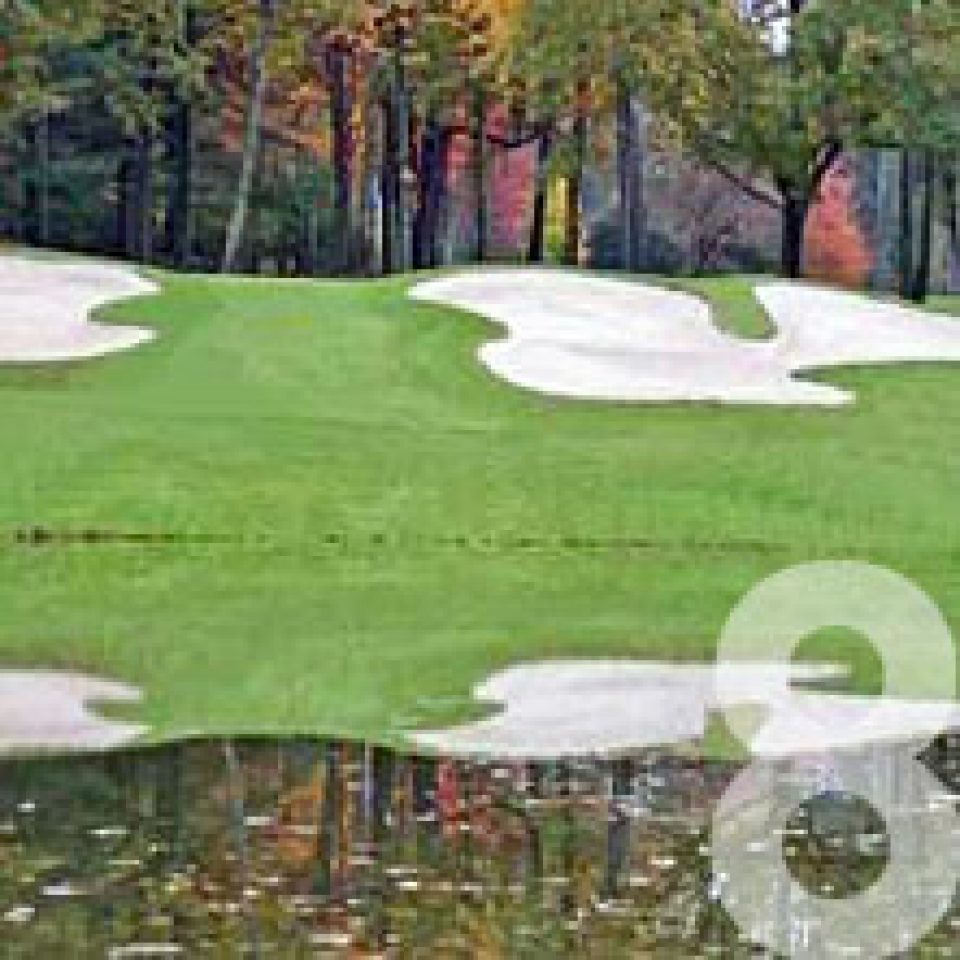 Thus far, Bowling Green has been relatively free of water.
This changes at the 8th, a solid par 3 almost completely over a large pond. Those of you who opted for the tips may rue your decision at this point! Bunkers surround the green but the putting surface is thankfully fairly flat. Those hitting the green could conceivably sneak away with a birdie.
Hole 8
Par
3
Hdcp(M)
7
Hdcp(W)
13
Black
215 yards
Blue
201 yards
White
176 yards
Yellow
157 yards
Red
117 yards
Hole 9
Par 5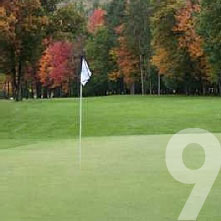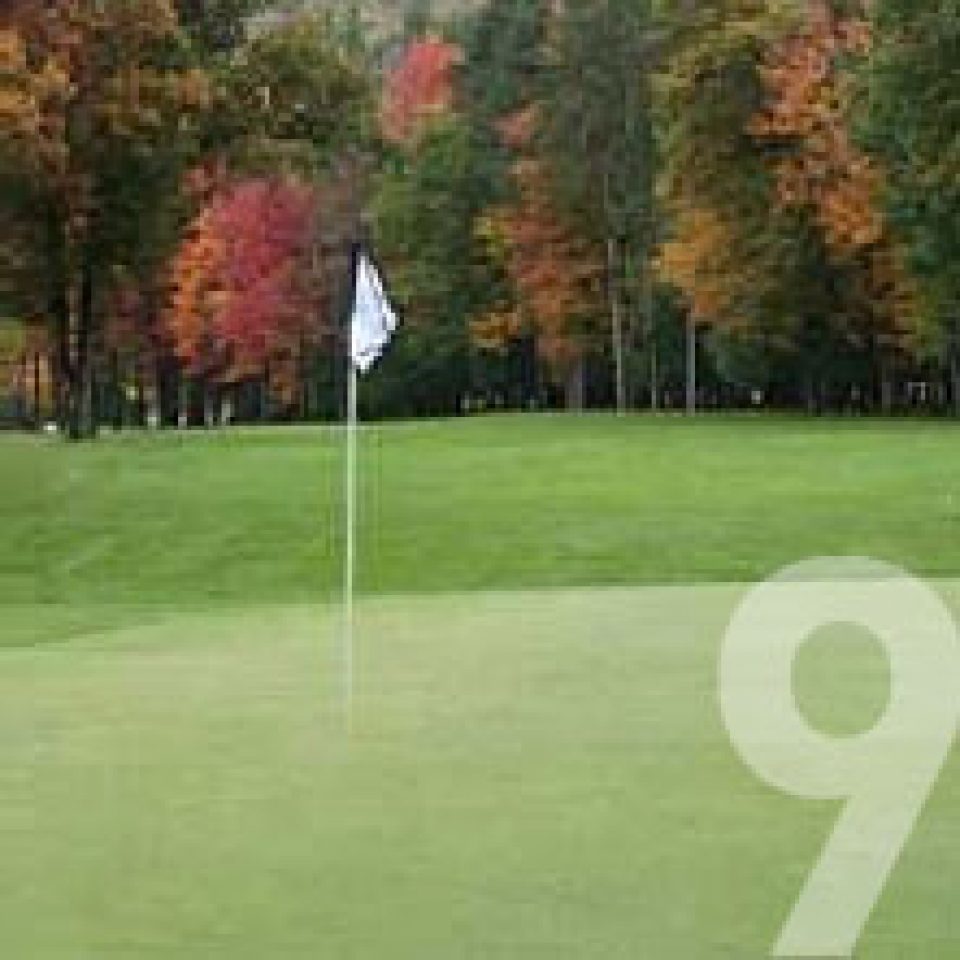 Those who find the narrow fairway with the driver on this dogleg right are in great shape to go for the green in two shots.
– even though the green is not receptive to long irons and fairway woods. However, a birdie to end the front nine is a distinct possibility.
Hole 9
Par
5
Hdcp(M)
11
Hdcp(W)
9
Black
480 yards
Blue
470 yards
White
461 yards
Yellow
438 yards
Red
368 yards
Hole 10
Par 4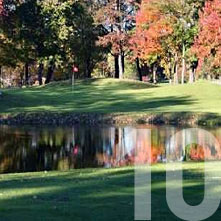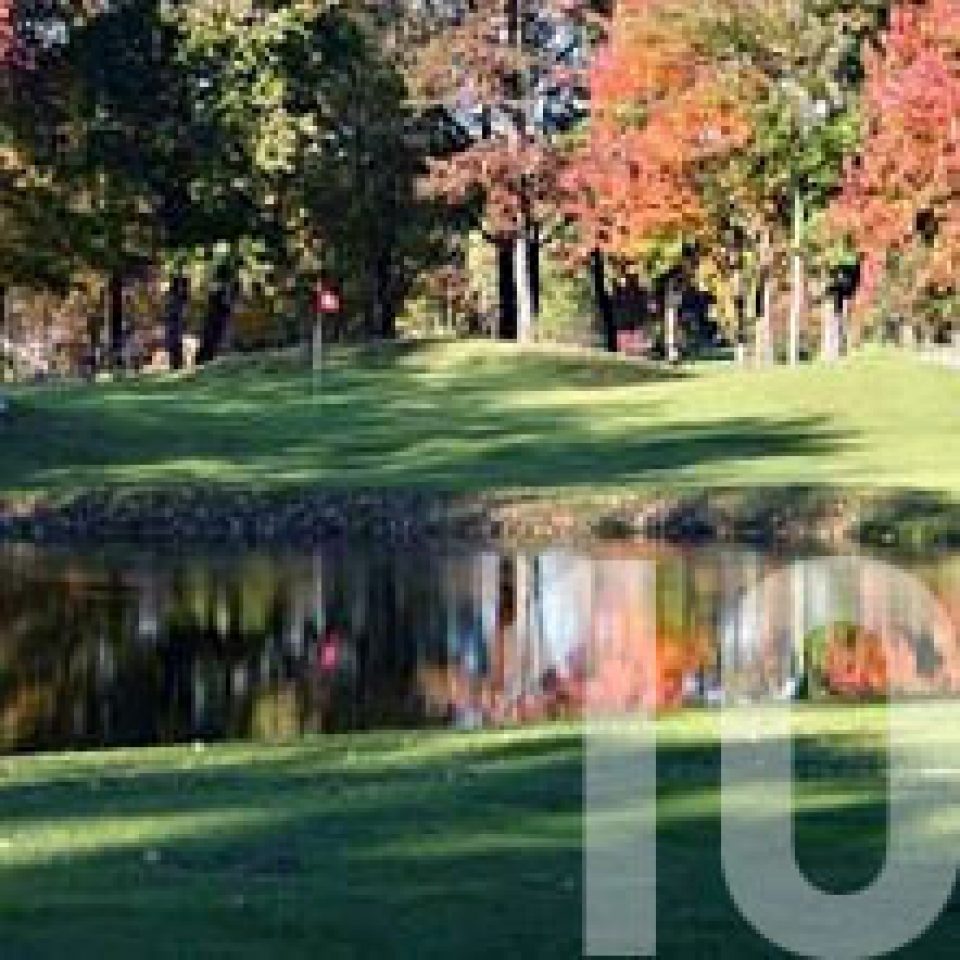 The back at Bowling Green begins with a tough and exciting test.
There's plenty of room off the tee but it's the second shot over a pond to a severe green with a buried elephant in the middle that requires a decisive approach. As you walk down the fairway, check the pin position on the 11th.
Hole 10
Par
4
Hdcp(M)
8
Hdcp(W)
6
Black
405 yards
Blue
391 yards
White
379 yards
Yellow
340 yards
Red
288 yards
Hole 11
Par 3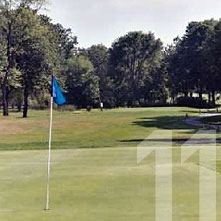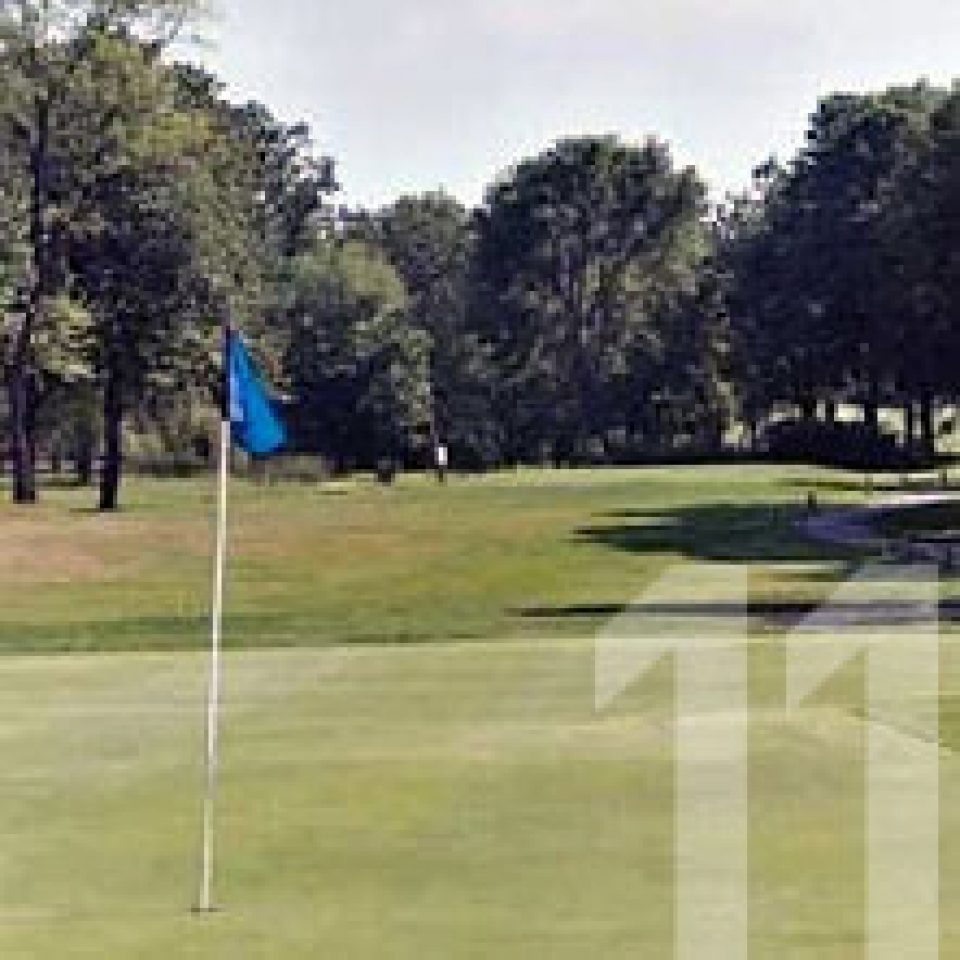 A straightforward short hole.
The bunkers fronting the green make depth perception tricky so trust the yardage and take at least an extra club if the hole is back on this large green. The 11th is the easiest of the par 3s at Bowling Green but it's no pushover.
Hole 11
Par
3
Hdcp(M)
18
Hdcp(W)
18
Black
190 yards
Blue
180 yards
White
160 yards
Yellow
120 yards
Red
120 yards
Hole 12
Par 4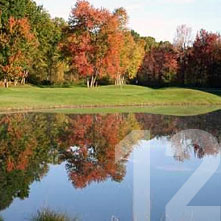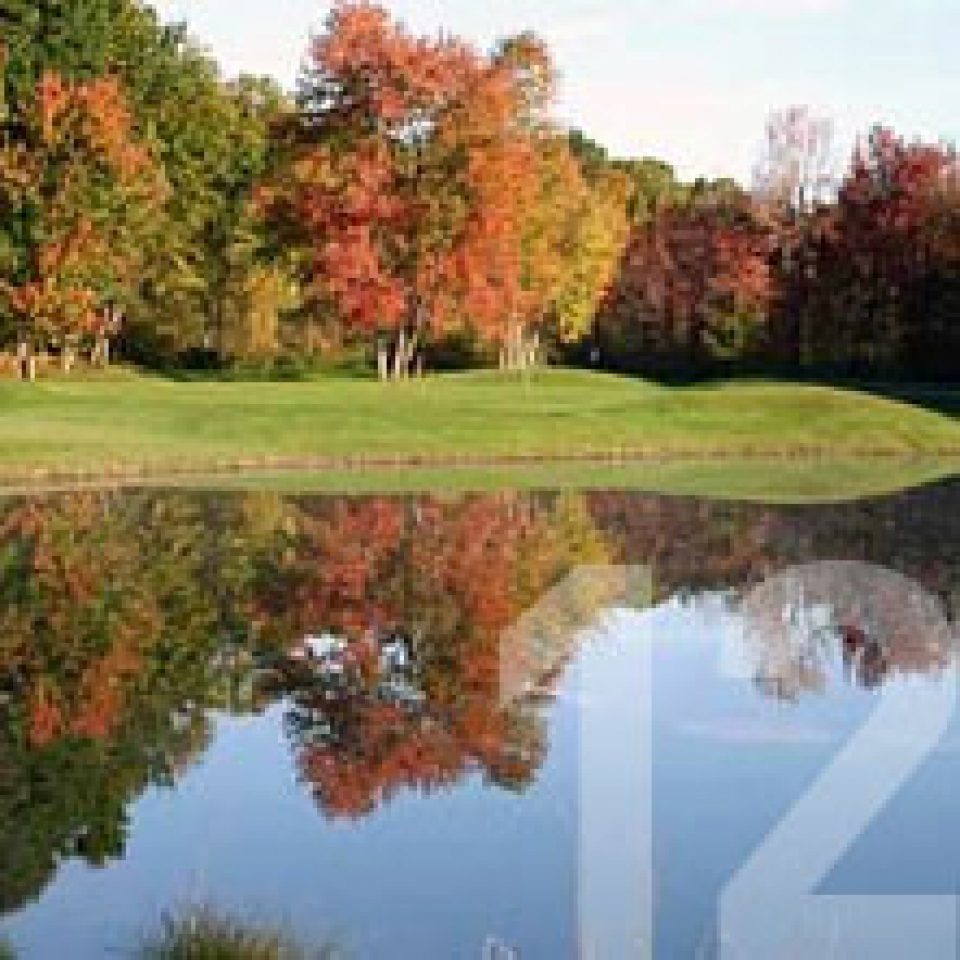 No bunkers on this hole but none required on this dogleg left par 4.
The best spot in the fairway is right-center but finding the fairway is an excellent result as there's water right and hazard left. The second shot plays to a peninsula green. Got par? Take it to the bank!
Hole 12
Par
4
Hdcp(M)
4
Hdcp(W)
8
Black
408 yards
Blue
387 yards
White
371 yards
Yellow
330 yards
Red
283 yards
Hole 13
Par 4
A short par 4 that should be a drive then a pitch to the green.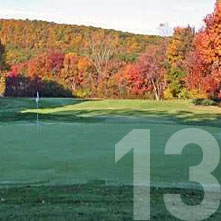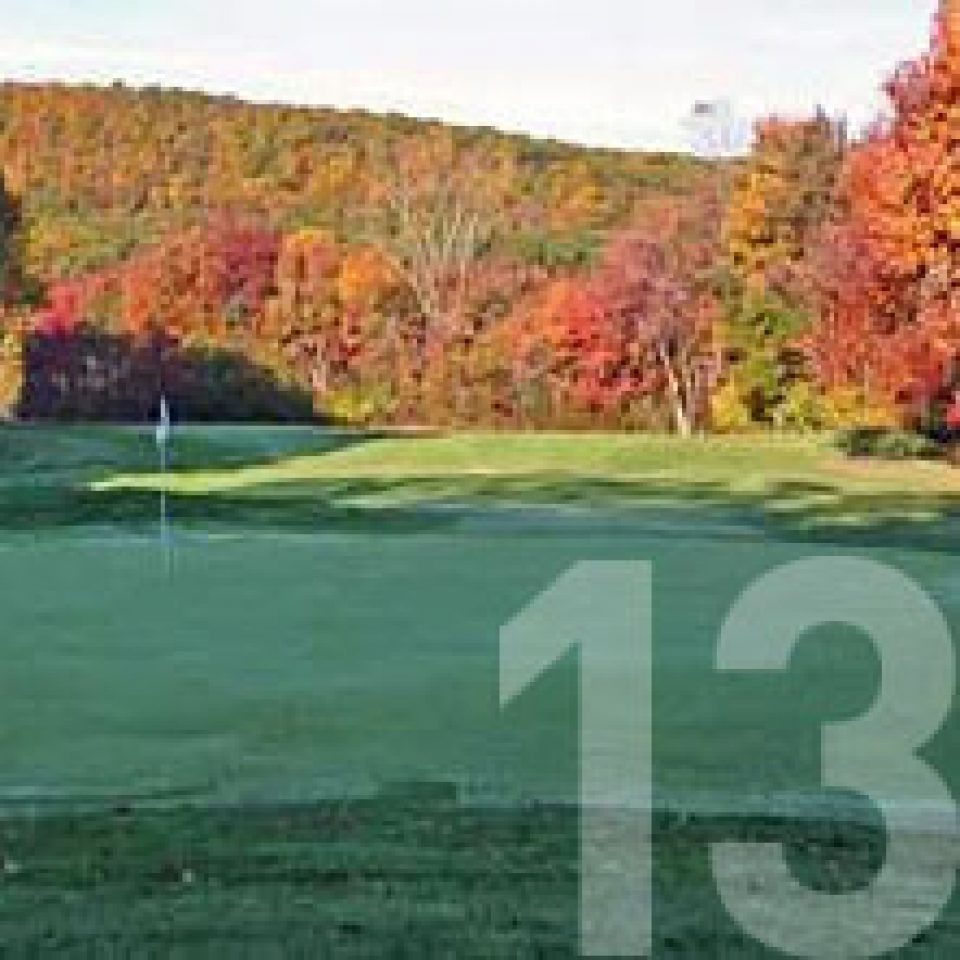 The best position off the tee is left center on this dogleg to the right. After the tough opening to the back nine, a welcome breather.
Hole 13
Par
4
Hdcp(M)
14
Hdcp(W)
14
Black
359 yards
Blue
316 yards
White
303 yards
Yellow
265 yards
Red
265 yards
Hole 14
Par 5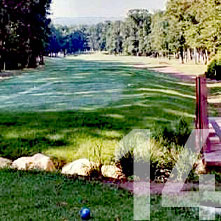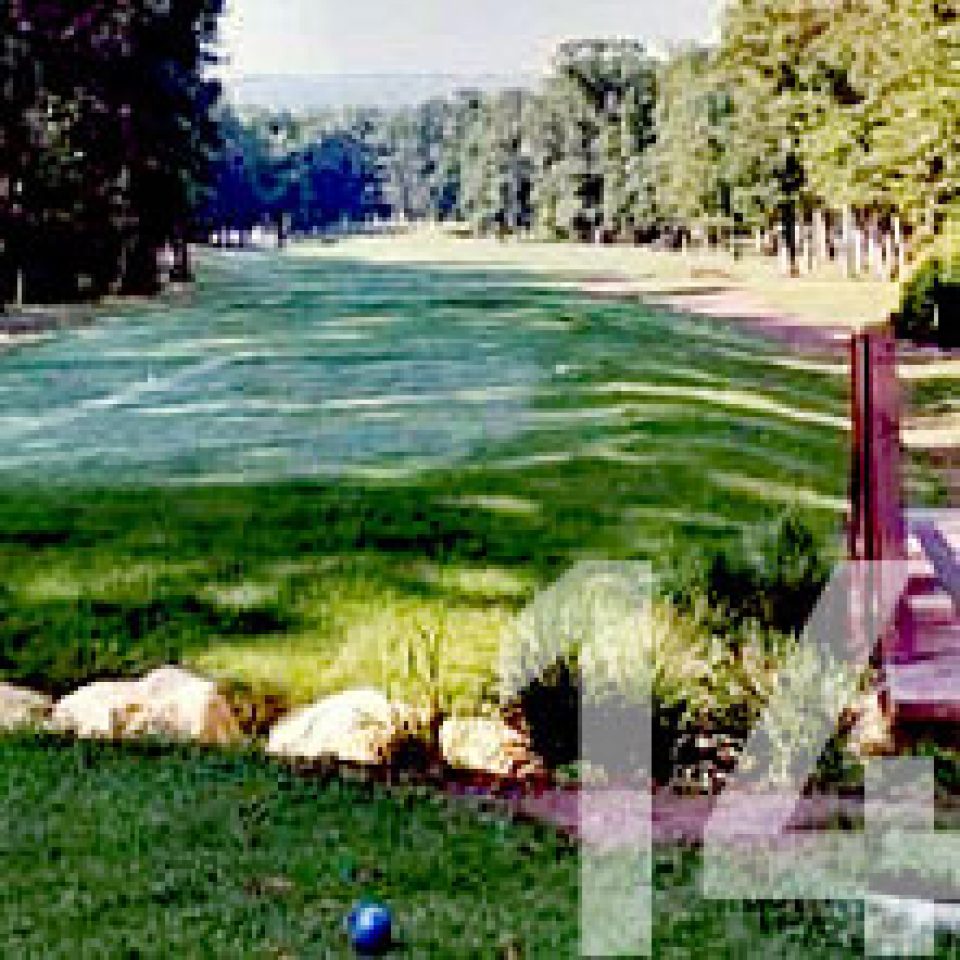 The drive looks tight off the tee but the landing area is wide.
So, it's perfect to let it fly with the big stick. Only the biggest hitters will reach the green in two but the large, flattish putting surface welcomes a dart-like wedge.
Hole 14
Par
5
Hdcp(M)
12
Hdcp(W)
12
Black
357 yards
Blue
518 yards
White
491 yards
Yellow
456 yards
Red
355 yards
Hole 15
Par 4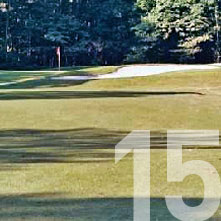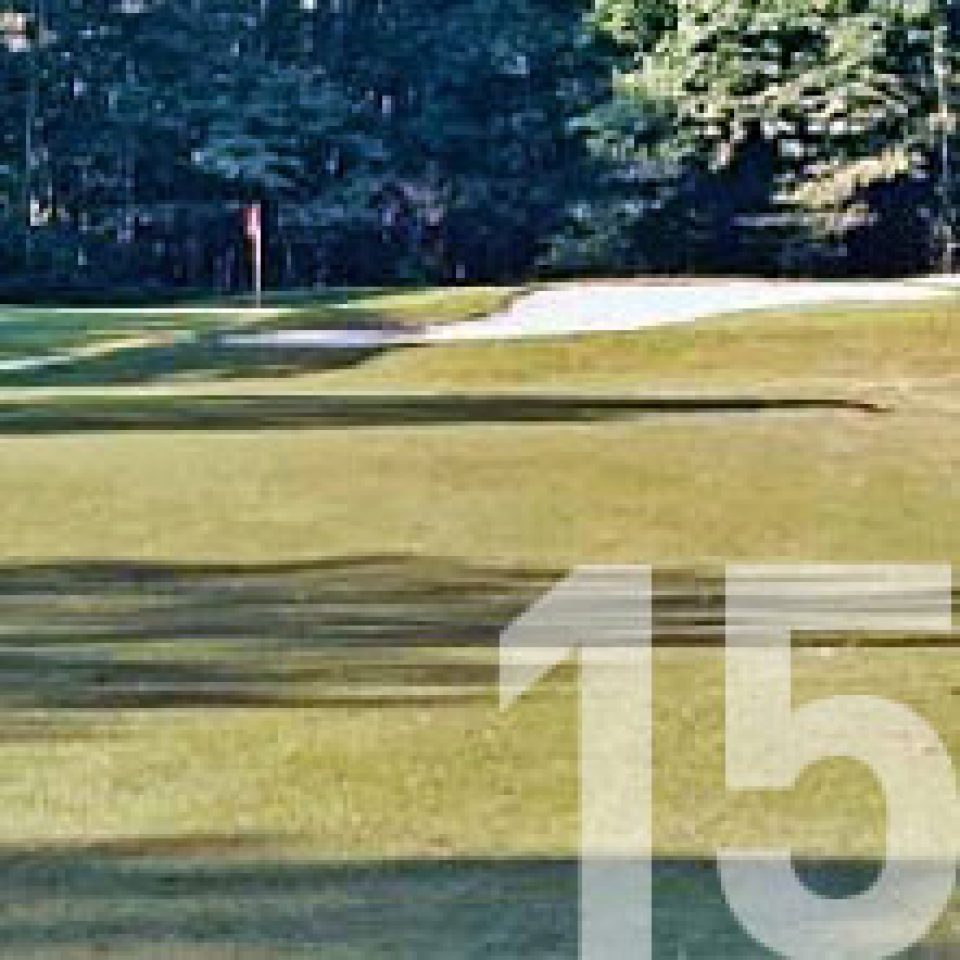 Perhaps the last chance to collect a birdie yet two large bunkers short and left of the green must be avoided.
Still, for most golfers, it's just a drive or fairway wood and a wedge to set up a welcome three.
Hole 15
Par
4
Hdcp(M)
16
Hdcp(W)
16
Black
354 yards
Blue
337 yards
White
320 yards
Yellow
298 yards
Red
258 yards
Hole 16
Par 3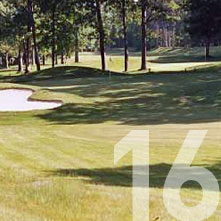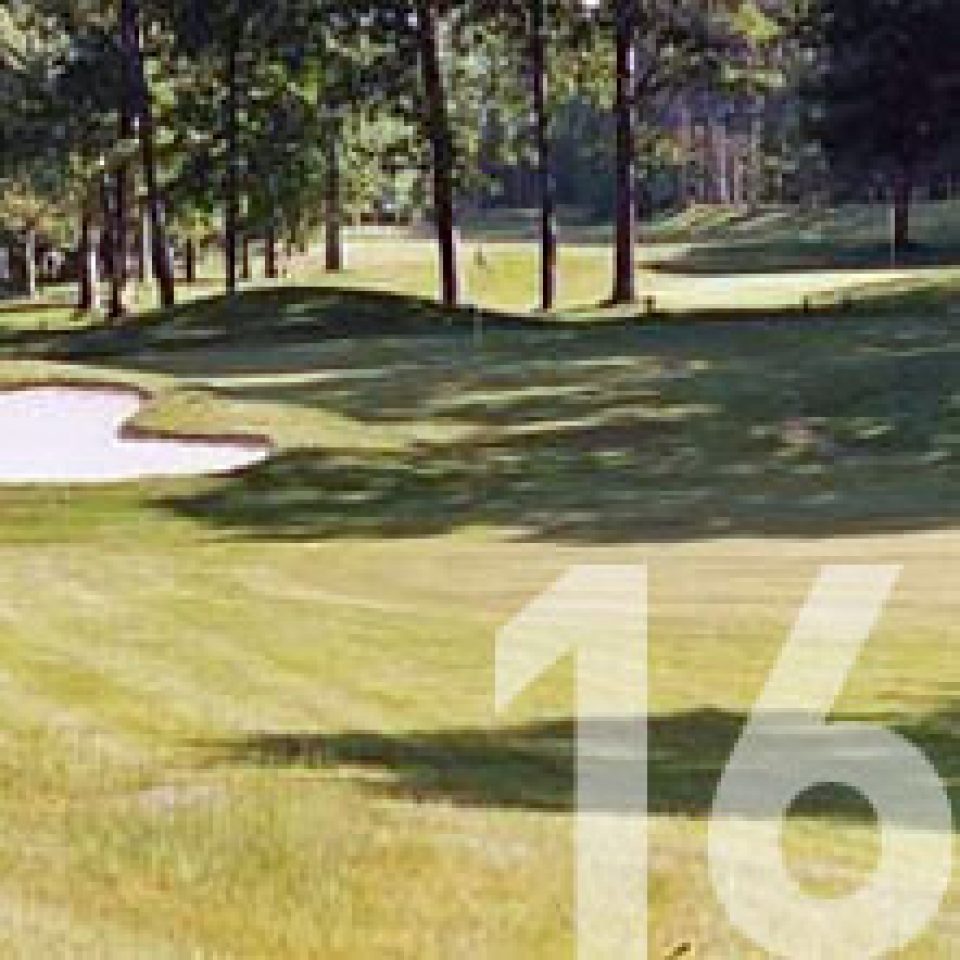 The final par 3 at Bowling Green plays downhill to a long green with a tough clover-leaf bunker defending left side hole locations.
Shots that land short of the green typically stick, leaving a tricky pitch or chip If you've made par on all four short holes, you join a small club that has Conquered The Threes!
Hole 16
Par
3
Hdcp(M)
10
Hdcp(W)
10
Black
214 yards
Blue
203 yards
White
175 yards
Yellow
145 yards
Red
145 yards
Hole 17
Par 4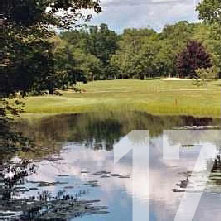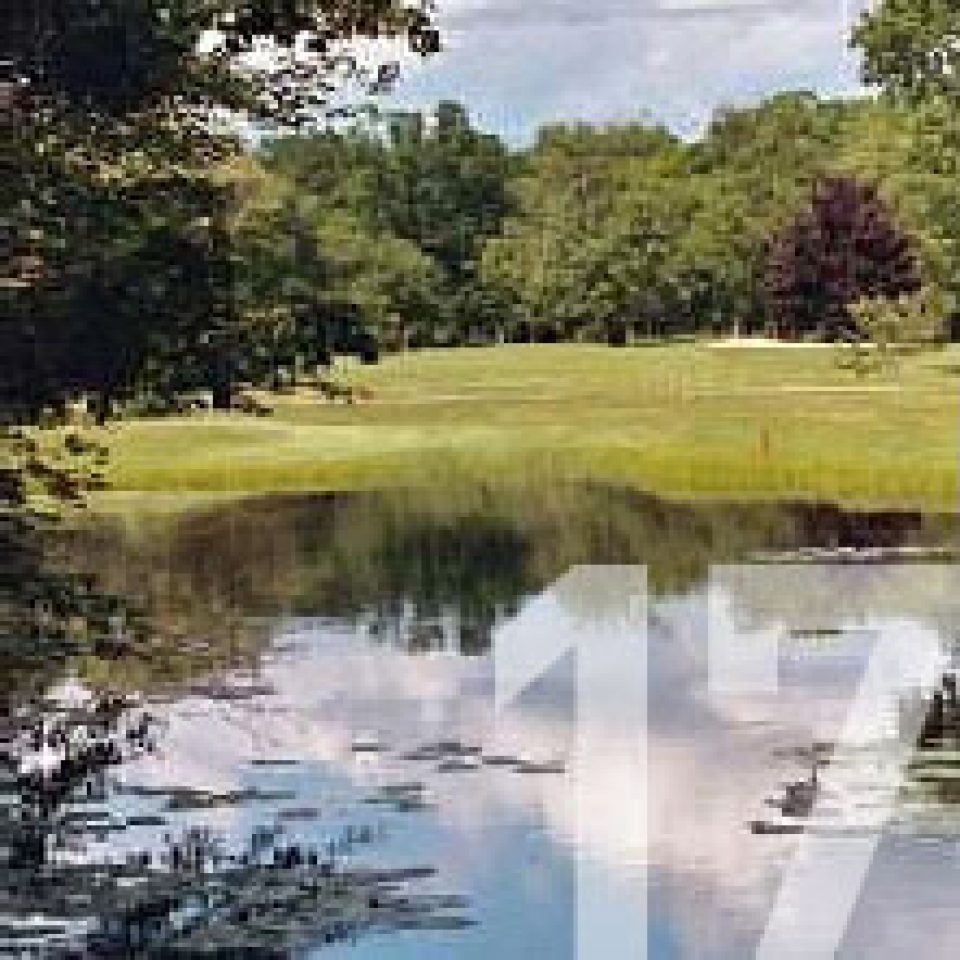 The penultimate hole (next to last) at Bowling Green plays longer than the yardage.
Long hitters need to pay attention to a small pond left of the fairway. The green has a false front that rejects moderately-struck shots, leaving a testy test. Putts from above the hole are never easy at the 17th.
Hole 17
Par
4
Hdcp(M)
6
Hdcp(W)
4
Black
415 yards
Blue
408 yards
White
375 yards
Yellow
347 yards
Red
336 yards
Hole 18
Par 5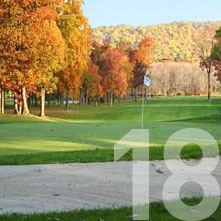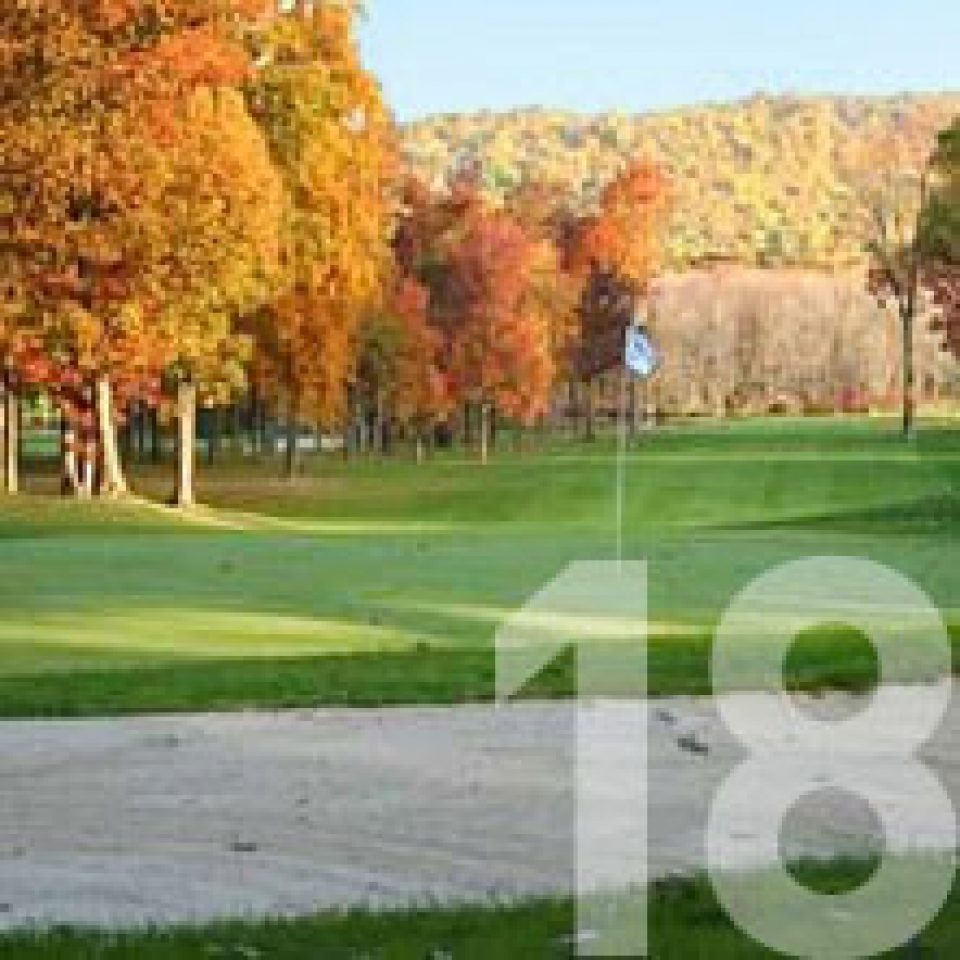 An epic finishing hole with wonderful views where just about anything is possible.
A well struck drive crosses the 'the road of honor.' A straight and true second will set up a mid to short iron approach to a three-tiered and well-protected putting surface. There aren't too many players on the Tour who will likely hit this green in two. Post a five here and plenty of lucre awaits.
Hole 18
Par
5
Hdcp(M)
2
Hdcp(W)
2
Black
611 yards
Blue
585 yards
White
568 yards
Yellow
547 yards
Red
463 yards