There are few of us who have not been touched directly or indirectly by cancer .In September we supported Prostate Cancer Awareness month with a post about the importance of prostate cancer screenings, and this month we mark Breast Cancer Awareness month with a look at what the golf industry is doing in support of that cause. We welcome your ideas for Bowling Green's future participation in either of these two causes. Read on to learn more about a few of the golf industry's breast cancer initiatives.
One of the most important methods of fundraising for the breast cancer cause is through corporate manufacturer donations of a percentage of retail golf equipment sales. Wilson Golf, for example, donates 1 percent of the sales of its Hope line of premium women's golf equipment to The Breast Cancer Research Foundation to support clinical and genetic research worldwide.
Below is a round up of products from several retailers that support a variety of breast cancer charities. Any one of these items would make a great holiday gift for the golfer (see #4 for men!) in your life.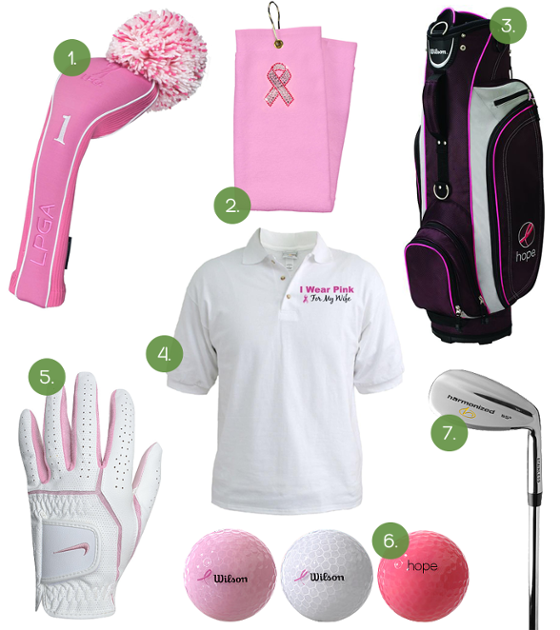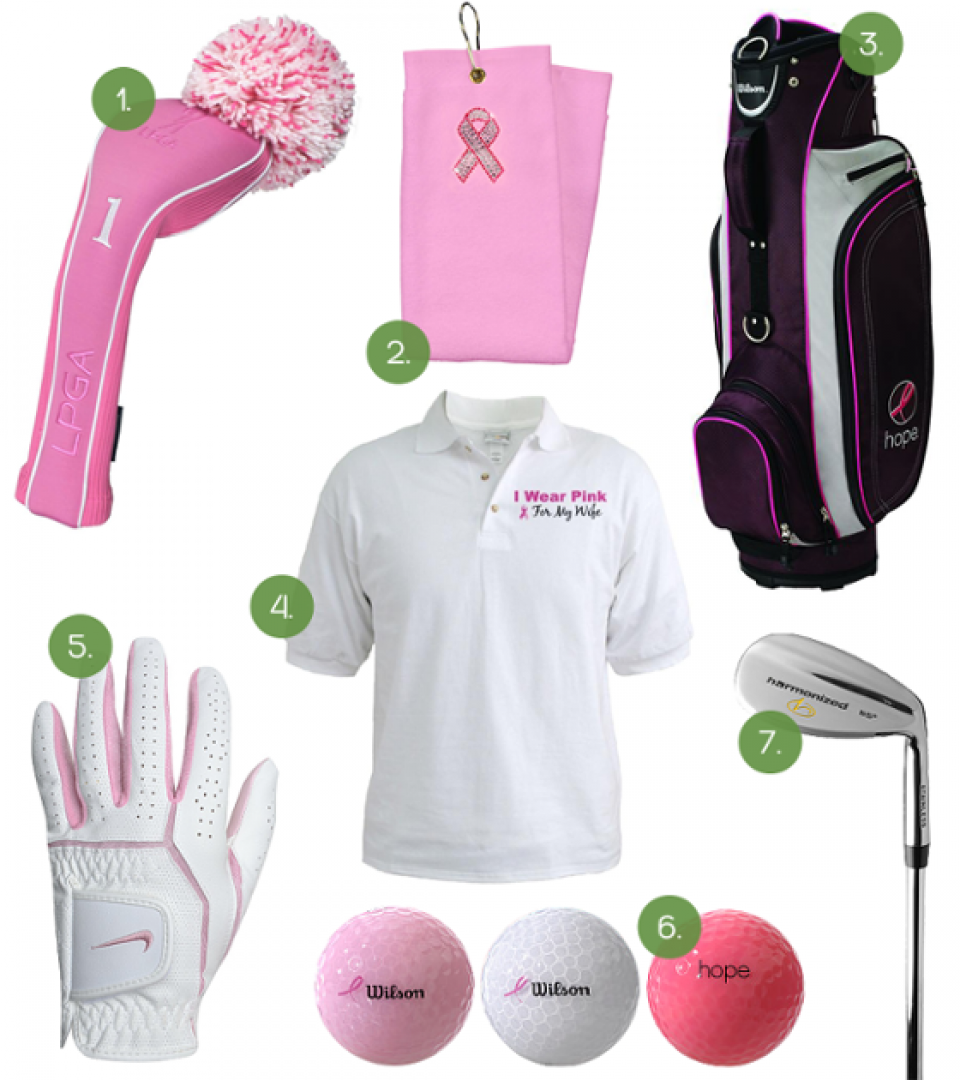 2. LPGA Pink Ribbon Golf Towel
4. I Wear Pink For My Wife Golf Shirt
7. Wilson Hope Harmonized Wedge
The LPGA, the women's professional voice of the industry, supports the breast cancer cause through its association with Susan G. Komen for the Cure, the world's largest non-profit source of funding for breast cancer research.
In addition, several LPGA pros have taken up the cause. Val Skinner, a veteran and six-time winner on the Ladies Professional Golf Association Tour, founded the Val Skinner Foundation and the LIFE Event (LPGA Pros in the Fight to Eradicate Breast Cancer).
The 2012 LIFE Event was held on June 11 at Mountain Ridge Country Club in West Caldwell, New Jersey and is noted as one of the biggest single-day golf event fundraisers for breast cancer initiatives. The Life Event has raised nearly $8 million for breast cancer research, awareness and prevention programs since its inception in 2000!
Cristie Kerr, the 16-year LPGA veteran, is just as passionate when taking on breast cancer as she is on the course.ӬOn October 1stKerr hosted the eighth annual Birdies for Breast Cancer Celebrity Golf Classic at Liberty National Golf Club in Jersey City, N.J.
Among the LPGA professionals who participated were LPGA Hall of Famer Juli Inkster, 2007 Kraft Nabisco champion Morgan Pressel, Natalie Gulbis, and Cindy LaCrosseto name a few. ҬPros were joined by a field of amateurs and special guests like former U.S. Open and Ryder Cup captain Corey Pavin, former baseball great Rick Cerone, and hockey players Rod Gilbert, Marty Turco, and Jeremy Roenick.
The outing, along with an accompanying silent auction, raised approximately $400,000 for the fight against breast cancer with the bulk of those funds earmarked for the Cristie Kerr Women's Health Careat the New Jersey Medical Center in Jersey City, Hudson County's first comprehensive breast health center. Since the center's inception it has been able to provide more than 15,000 breast examinations!
Have you ever participated in any of these events, or are you doing anything this month for breast cancer awareness? Let us know in the comments!