This week we have a special guest post about prostate cancer from Dr. Gregg Zimmerman, of Morris Urology, division of Garden State Urology and medical director of robotic surgery at Saint Clare's Health System. Dr. Zimmerman is special to us because he, through early detection, diagnosed and treated our very own Joe Riggs. We hope you find the information he shares below helpful to you and yours.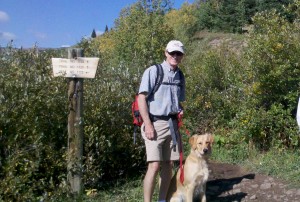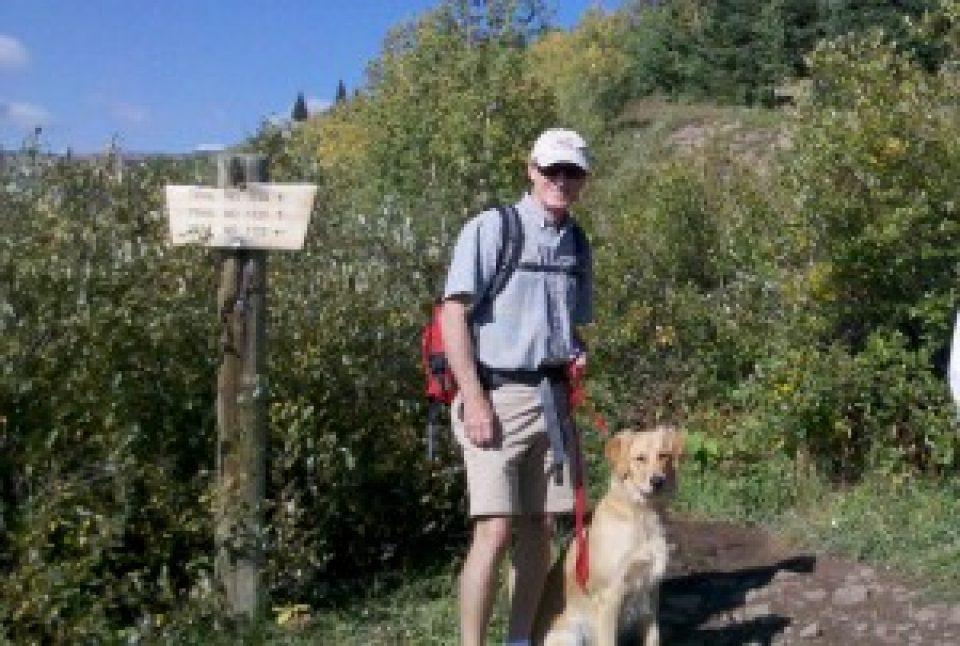 When my patient Joe Riggs asked me to write a blog to help educate his Bowling Green guests about how early detection of prostate cancer saves lives, I knew the request came from his heart and his experience. I met Joe when he was 57 years old and a picture of good health. He's married, healthy, an active grandfather, a busy executive and entrepreneur, an active golfer (of course). On vacation at his favorite destination, Steamboat Springs, Colorado, he bikes, hikes and fly fishes. Fortunately, he also makes time to get annual physical exams with his primary care physician. It was there he discovered a year-over-year jump in his PSA level and even though it was still within the "normal" range, Joe took aggressive follow up action. He credits this early detection and his early action with saving his life. Here is some information he asked me to share with you.
The prostate gland is part of a man's reproductive system, which can impact the flow of urine. It also makes part of the seminal fluid. Prostate cancer is a leading cause of cancer death in American men. In fact, the National Cancer Institute projects that in 2012 approximately 242,000 American men will be diagnosed with prostate cancer, and nearly 28,170 men will die from the disease. Unfortunately, this number is increasing and the disease doesn't lend itself to a "one size fits all" diagnosis and treatment. The best defense is to arm yourself with information that allows you and your doctor to decide what treatment is best for you if prostate cancer is detected.
Signs and Symptoms
Prostate cancer is largely asymptomatic during the early stages. It's not unusual to be like Joe and feel great, yet be diagnosed with it. In advanced cases, there may be symptoms such as difficulty urinating, urine retention, bone pain, weakness and weight loss. There may also be blood in the urine or semen, discomfort in the pelvic area and swelling in the legs.
Screening
Annual screening for prostate cancer is typically recommended for most men beginning at age 50. High-risk patients, including African-American men and those with a family history of the disease, should begin screening at age 40. The primary screening method involves a blood test called a prostate specific antigen (PSA), which measures the level of a protein produced by the prostate, and a digital rectal exam to evaluate for abnormalities. The PSA level is used as a tumor marker because the level typically rises in men when prostate cancer is present. If the PSA level is elevated and/or the DRE is abnormal, a prostate biopsy may be recommended.
When to Treat
A "normal" PSA reading historically has been considered to be between 0 and 4 ng/mL, however, men with PSA levels in this range can still have prostate cancer. The PSA velocity, or how that number changes over time, is a more accurate indicator. For example, a patient with a stable PSA of 6 over a number of years may not have cause for concern. However, a PSA that jumps from 0.5 to 1 and then to 2, could indicate a problem even though the numbers are in "˜normal' range."
The decision about whether to treat the cancer also factors in the health and age of the patient, family history, longevity and the growth rate of the disease.
Treatment Options
Fortunately, prostate cancer is typically a slow-growing disease, with many treatment options, including continued monitoring or active surveillance, surgical removal of the prostate, radiation, and cryoablation "" a freezing technique. The decision to treat often depends on grade (how aggressive the cancer is), stage (where the cancer is), patient age and life expectancy, presence of other medical problems and a patient's personal preference.
One common way to treat prostate cancer is with surgical removal of the entire prostate.
There has been a shift in the paradigm for treatment of prostate cancer, from the open radical prostatectomy to robot-assisted laparoscopic radical prostatectomy.
Open Radical Prostatectomy. It is a major surgical procedure with a hospital stay of three to five days. Patients wear a catheter following surgery for two or three weeks and typically return to work in approximately six weeks.
Minimally invasive da Vinci® Robot-Assisted Laparoscopic Radical Prostatectomy. Patient benefits of laparoscopic surgery include a shorter hospital stay (typically overnight), smaller incisions, less blood loss, less pain and a quicker return to normal activity. Patients wear a catheter for about a week following surgery and may return to work within two weeks.

After surgical removal of the prostate, PSA levels should become undetectable, as long as the cancer had not spread outside the prostate.
Questions to Ask Your Doctor
Men concerned about prostate cancer should ask the following questions of their primary caregiver or urologist:
Is PSA a reliable marker for the detection of prostate cancer?
What are my options if prostate cancer is suspected?
What are the personal factors that should be considered for treatment?
Does prostate cancer need to be treated in all cases? In my case?
What are all the treatment options and the respective risks and benefits?
Can urinary continence and sexual function be affected by treatment?

The National Cancer Institute (NCI) has a terrific booklet and video with more information for you. Joe also helped me educate the public after his treatment including in some articles that can be found on my website.