Not sure what to get your golf-loving Dad for Father's Day? With less than one week left to find the perfect gift for your father, the pros at Bowling Green have some advice on some of their favorite must-have items that debuted at the 51st Annual PGA Merchandise Show. The prices start at only $18 and encompass both function and style sure to help your dad impress his foursome on the golf course.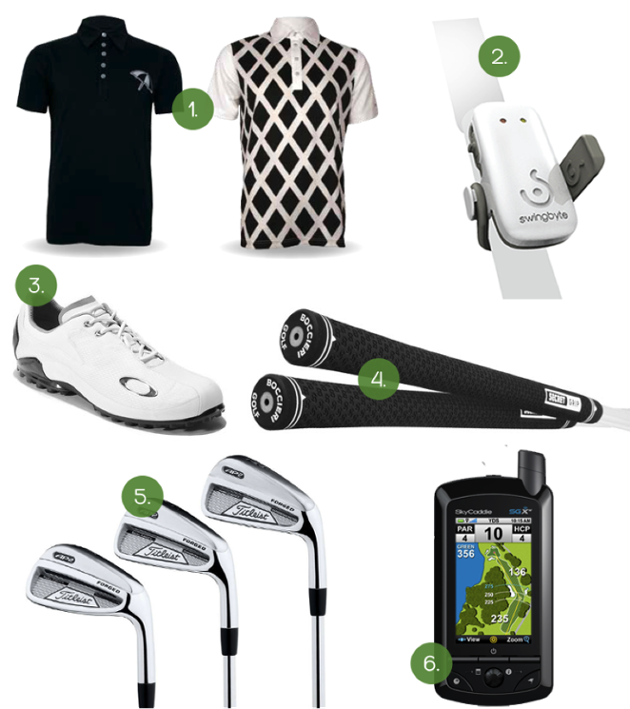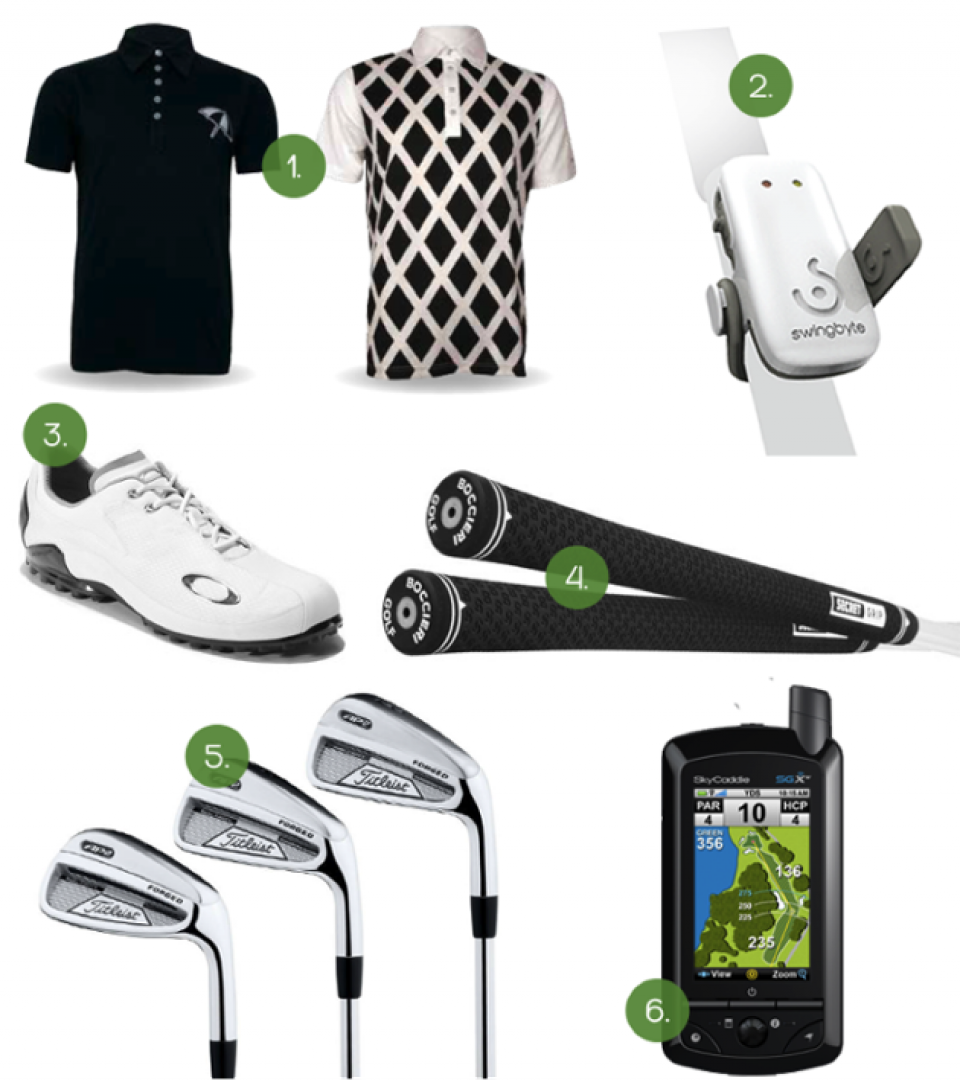 1. Arnie "" We love this new line of apparel featuring three collections inspired by Arnold Palmer's renowned best-dressed style in the 50's, 60's, and 70's. The clothing has great detailing and a bunch of cool features like moisture wicking, and they are odor and wrinkle resistant. $69 – $109
2. Swingbyte "" This new technology will help you analyze every part of your swing. Weighing less than 1 ounce, the Swingbyte attaches to any club and captures information such as club head speed and true plane, and transfers the data wirelessly to any Apple or Android smartphone or tablet. $150
3. Oakley Cipher "" The lightest performance golf shoe with a breathable textile upper, moisture wicking liner, and NanoSpike cleatless technology sole. Bonus "" they are great looking and really comfortable. $130
4. Boccieri Secret Grip "" This grip weighs in at 92 grams, 40 grams more than a traditional grip. The added weight raises the balance point of the club and is designed to promote better body mechanics. Jack Nicklaus back-weighted clubs, as do a number of tour players. $18
5. Custom Golf Clubs "" The Pro Shop at Bowling Green is a Certified Titleist Fitting Center so bring Dad in to get sized for clubs that are perfectly suited to his swing and body shape. Special orders on clubs are available with quick turnaround time. Call the Pro Shop for pricing.
6. Skycaddie "" A series of wireless rangefinders that help golfers map distances and view layouts of different holes and the course as a whole. It not only maps yardages to the hole, but also to layup points, hazards, and various targets on the green for different shot selection purposes. Also available at the Pro Shop. $100 – $400
If your dad is the type who would be ecstatic to receive any one of these gifts for Father's Day then he would probably love nothing more than to spend the afternoon on the golf course with his family. Dad might be interested in trying out our new Signature or Membership Tees (at 6,000 and 6,400 yards respectively) and the 5051-yard layout from the forward tees is a very friendly distance for both women and juniors.
Father's Day is always a busy day for Bowling Green so you should book a tee time today! You might also want to consider gifting Dad with the $195 Bowling Green golf club membership. With its friends and family rate benefit, Dad can invite family members to play with him at the member rate (some restrictions apply).
After your round, you can also treat Dad to a great meal at The Grill Room. A London Broil steak sandwich with au jus butter sauce on a Kaiser bun will be a pub menu special this Father's day weekend. Dad can enjoy a savory grilled burger and refreshing, cold draft beer while sitting on the Grill Room deck watching the kids hit balls on the driving range. The Pub menu offers items to suit all members of the family, including those with any diet restrictions. Reservations are accepted and can be made by calling 973-697-8688.
Still undecided about what exactly Dad might like receive? Why not let him decide and get him a gift card to use towards a future round of golf at Bowling Green. Gift cards are offered in denominations of $50, $100, or $250 and can be purchased on our website here. You can also purchase a gift card in person from the Bowling Green Pro Shop. Gift cards of $50 and up purchased for Father's Day receive a 20% bonus.
If you want to receive updates on future events and specials at the golf course or The Grill Room sign up for our e-newsletter!